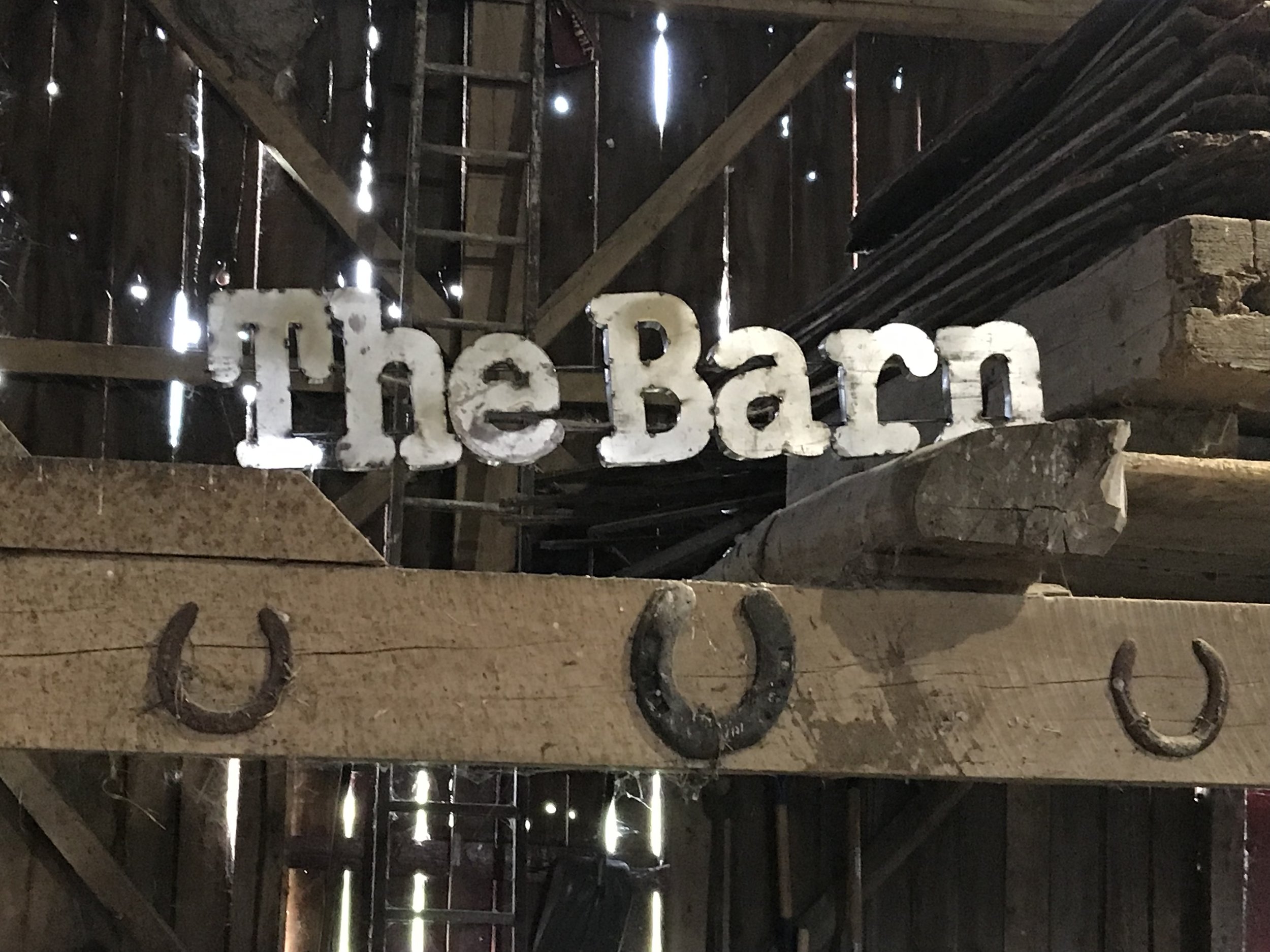 The Barn basically just that, a barn.
However, this space is amazing! The possibilities are endless! And we are excited to watch it come to life.
Our future plans are to turn The Barn into an event space and hemp education center. We would love to see the space used as a place to reflect, relax and celebrate as well as educate others about the 50,000 + uses for the hemp plant.
But for right now it will continue to house our two beautiful horses, Solo and Pete, and several stray cats.
What's with the name?
Naming The Barn was a struggle, wanting just the right name, something simple, that didn't take away from the beauty of the building. While shopping at a local antique and consignment shop a beautiful rustic metal sign that simply read "The Barn" crossed my path. That was it … now was the name available for use? As fate would have it, IT WAS - - - and The Barn was born.